Restaurants & Bars
The Hotel Platinum Yucatan Princess, in the heart of Riviera Maya, boasts five all-inclusive Restaurants serving a fantastic selection of culinary delights that fuse quality, flavour and variety. What's more, it has an outstanding à la carte restaurant (with an additional charge) where you can savour exquisite international cuisine and local specialities. Each meal will become a multisensory experience, whether you're marvelling at the beach from our exclusive Skylights Restaurant, enjoying the intimacy of a dinner at the contemporary Rodeo Grill or admiring the groundbreaking design of our Aroma Restaurant.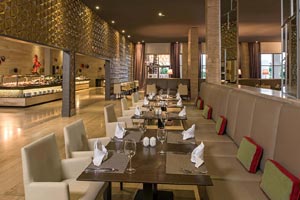 YucatÁn Buffet
International Buffet
24-hour buffet is often rated one of the best places to dine at the resort. Our waiters will go the extra mile to ensure all your needs are met. They'll bring the drink of your choice to your table while you can wander around our food stations, strategically designed so you can easily find whatever you fancy.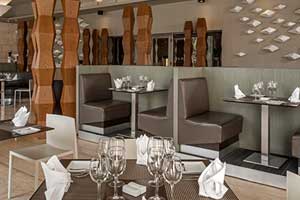 Rodeo Grill
Tex-Mex Grill
The Hotel Platinum Yucatan Princess invites you to discover the magic of the Rodeo Grill Restaurant, an à la carte Tex-Mex famous for its quality and its unique character. A wondrous setting where each table is designed as a love nest, giving you an intimate and romantic space.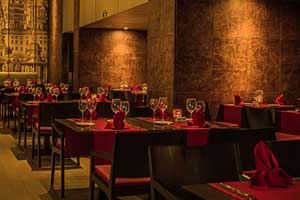 Bruschetta
Italian Restaurant
A tempting proposal at this trattoria that brings Italian cuisine to the heart of the Riviera Maya.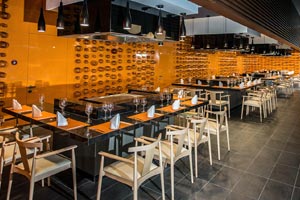 Tao
Asian Restaurant
Everything you could ever expect from a luxury Asian restaurant: freshly-prepared food, teppanyaki grills and a sushi bar in a space that fuses the modern with the exotic, making every meal at the Tao Restaurant a gourmet delight as part of your holiday at the Hotel Platinum Yucatan Princess.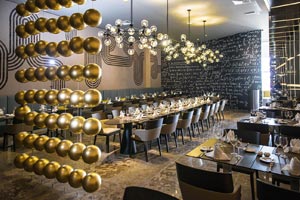 Restaurant Aroma
International Gourmet
The Aroma Restaurant will captivate you instantly. Its contemporary and groundbreaking design, in harmony with the style of the Hotel Platinum Yucatan Princess, oozes avant-garde quirkiness with 1970s touches. In short, an excellent setting for you to savour its international cuisine.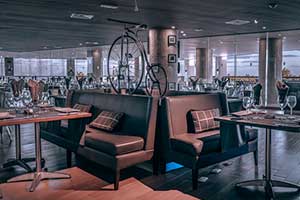 Sky Lights
Mediterranean
Skylights is our exclusive à la carte restaurant with Mediterranean-inspired dishes. Its contemporary ambience is the perfect setting for an excellent selection of culinary delights with the spectacular Playa del Carmen and the lush vegetation of Riviera Maya as a backdrop.
La plaza Bar
This bar is open 24 hours a day. It's one of our guests' favourites, as there's always something going on: live music, dancing, casino nights, and much more!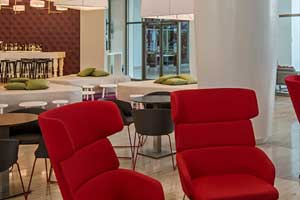 Lobby Bar
This is one of the bars you'll see as soon as you check in. As well as your favourite cocktail, you can order a fantastic tea or coffee prepared exactly as you like.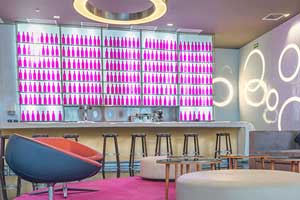 Espera Bar
This bar is located between Tao and Bruschetta Restaurants. Prepare to visit one of the most outstanding bars you've ever seen! Its counter bar full of purple bottles gives an extra touch of elegance. You can wait for your table on its comfy seats while enjoying a cocktail made by expert mixologists.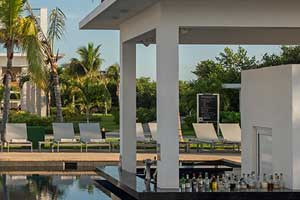 Deluxe Pool Bar
This is another swim-up bar, so you can order your favourite drink from the pool. It's the epicentre of the pool activities organised by our entertainment team. What's more, it's the perfect place to spend hours basking in the sun, taking part in games or simply watching all the activities.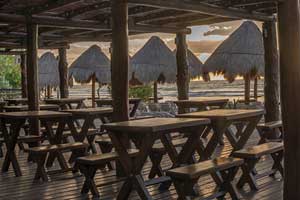 Beach Bar
This spectacular bar is a must! You won't even have to leave your lounger, as the bartenders will bring your drinks to wherever you are. You can also enjoy an aperitif or a light bite.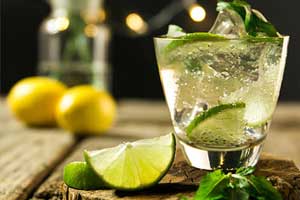 Platinum Bar
This laid-back bar will be one of your favourites. It's in the Platinum area and you can order drinks without leaving the pool. Twice a week, the bartenders make works of art with fruit to serve your favourite tipple in.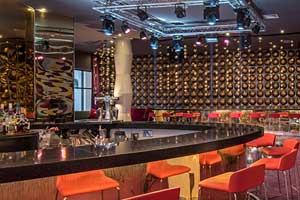 Salsa Bar
For night owls, this bar has amazing music while you're sipping on your favourite drink. There are also karaoke nights or themed parties such as Glow, the American comedy.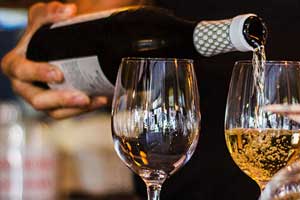 Theatre Bar
Only open during shows at the theatre. You'll love our range of drinks served directly to your seat so that don't miss a second of our evening shows.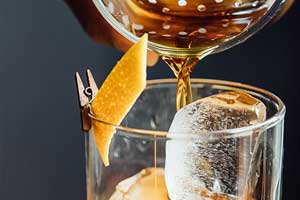 Skylights Bar
The only bar with an additional charge. The range of outstanding spirits and cava are the perfect pairing for the gourmet food that you'll savour at the Skylights Restaurant.